3D Voxel Game Engine
Create 3D game engine from scratch in C++ using SDL2 (OS abstraction), OpenGL (visuals), Bullet Physics and Squirrel (in-game logic), then use this to make a voxel-based first person roguelike game with a fully random generated and destructible world.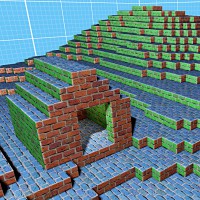 1) New 3D Game Engine
And now for something completely different. The idea of writing a game in C# language is in itself plausible, since many commercial game engines (like Unity)...